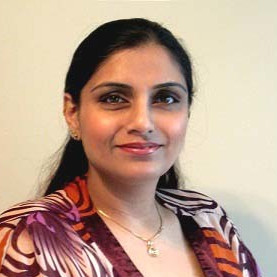 Kay Narula PHD , M.ADS, BCBA
Clinical Director
Kay Narula PHD , M.ADS, BCBA
Clinical Director
Kay Narula is a highly experienced and dedicated Clinical Director for Hope Autism Services. She currently pursuing her PHD in Psychology. She holds a Master of Science degree in Applied Behavior Analysis and is a Board Certified Behavior Analyst (BCBA).
With over 15 years of experience in the field of autism, Kay is a recognized leader in the development and implementation of effective and individualized therapy services for children with autism and related disorders.
Kay's contributions to the field of autism are extensive. She has been a presenter at conferences and workshops around Canada, In addition to providing consultation and training to schools and organizations on effective strategies for working with children with autism; Kay is an active participant in the community via various initiatives like awareness campaigns through TV & Radio interviews, workshops and seminars.
Kay is passionate about making a positive difference in the lives of children with autism and their families. She believes in a collaborative and compassionate approach that focuses on the unique strengths and challenges of each child, and she is committed to providing the highest quality of care to every child and family she works with.
She is a member of Ontario Association of Behaviour Analysis (ONTABA) and Ontario Association of Consultants, Counsellors, Psychometrics and Psychotherapists (OACCPP)
You can contact Kay Narula
kay@HopeAutism.ca or phone 905-890-4673